Considered one of the most international Japanese designers, Issey Miyake was more than a fashion designer; he was a creator, an artist and an inventor. He knew how to create designs stimulating one's imagination. At Issey Miyake Parfums, it implies challenging rules, disrupting conventions through inspirational designs. Surprise with simplicity and trigger true emotions: "a journey to the essential."
Explore the range

From a drop to a mist, a weightless journey of scents
A Drop d'Issey Eau de Parfum Essentielle by Issey Miyake is a vegan perfume for women that conveys sensations of water drops evaporating through the sunlight. Throughout its airy, luminous journey, natural scents infuse the mist. The crisped leaves mingle with a poetic floral note and an enveloping musky note.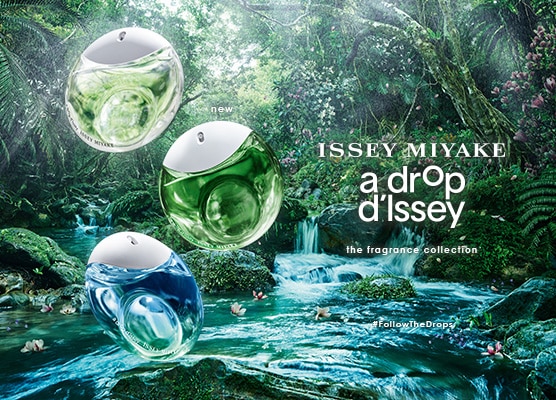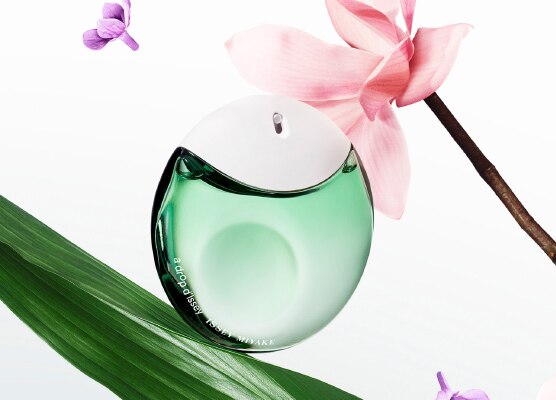 A perfume with luminous, vegetal notes
The top notes of this vegetal fragrance are the green, brisk accord of crisped leaves that capture the freshness of the moment. In the perfume's heart, the notes of lilac and essence of magnolia mingle in this perfume for women like a poetic, herbal breeze. The base notes are light and musky, enveloping like sunbeams that softly warm this new Issey Miyake perfume.
A respectful, sustainable natural perfume
A Drop d'Issey Eau de Parfum Essentielle for women is a vegan perfume composed of 82% natural origin ingredients. In order to minimize the environmental impact of this new fragrance, the Jasmine Sambac and Orange Bigarade of the formula are upcycled ingredients, derived from the waste of the conventional production system. This bottle contains 12% post-consumer recycled glass.